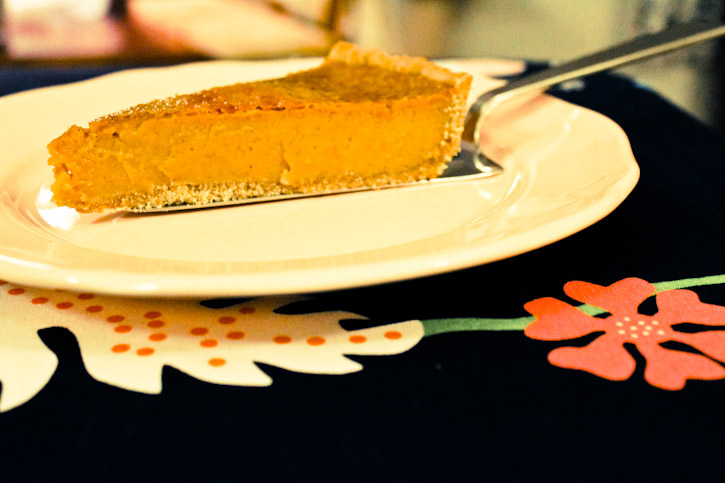 Paths converged this week and the result was pumpkin pie.
Firstly it was Halloween and without warning our street has embraced the tradition and launched into full-scale trick or treat territory. Secondly, I had a super-tasty lunch at a new USA styled diner with a finger-licking good selection of pies on the menu; and thirdly some lovely Canadian friends have been on our minds recently and one of them carved a seriously impressive jack-o-lantern in the shape of an anatomically correct heart (that deserves pie in itself) – anyway, I got the message… all signs point to pumpkin. Tenuous link? I don't think so…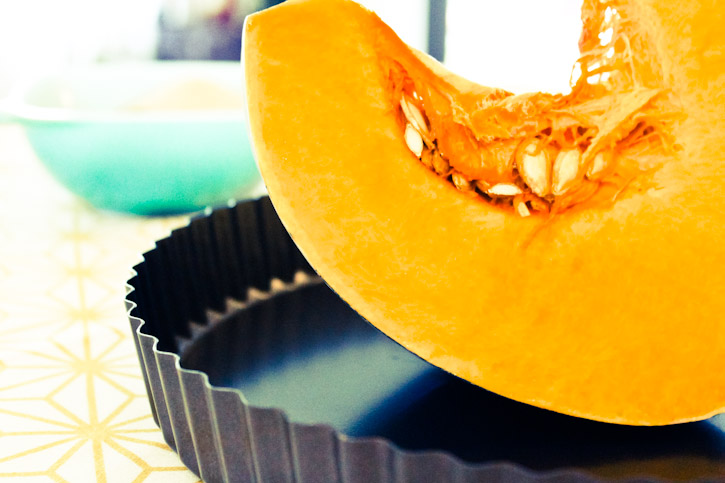 Not traditionally Scandinavian I know, but delicious nonetheless. And while Halloween trick or treating isn't a Finnish tradition they do a pretty good job with it at Easter.
Our first Easter in Helsinki we were roused in the morning by a collection of neighbourhood girls dressed as witches, brandishing twigs decorated with ribbon and demanding treats – or a pox be on all our houses or some such. I discovered a couple of things that Easter; always save a few chocolate eggs for the witches, and all witches seem to resemble Pippi Longstocking… unexpected.
Back to the pumpkin. This recipe uses fresh pumpkin as opposed to canned which is near impossible find in regular stores – at least in this country. The pastry is spiced and gives the hint of gingerbread to the pie.
The Pastry
200g plain flour (wheat or spelt)
1/2 teaspoon of salt flakes
1 tablespoon of icing sugar
100g of cold unsalted butter, diced
1 teaspoon ground ginger
1 teaspoon cinnamon
1 egg, beaten
2 teaspoons of cold water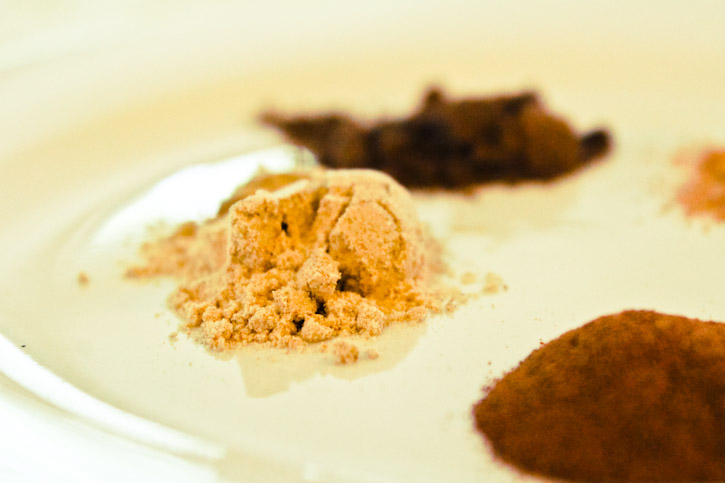 The Filling
700g pumpkin (uncooked)
1 (375ml) can evaporated milk
2 eggs, plus 1 egg yolk beaten (reserve the extra egg white for use later)
3/4 cup dark brown sugar
1/4 cup golden caster sugar
1 teaspoon ground cinnamon
1 teaspoon ground ginger
1/2 teaspoon ground nutmeg
1/2 teaspoon all spice
1/2 teaspoon cardamom
1/2 teaspoon salt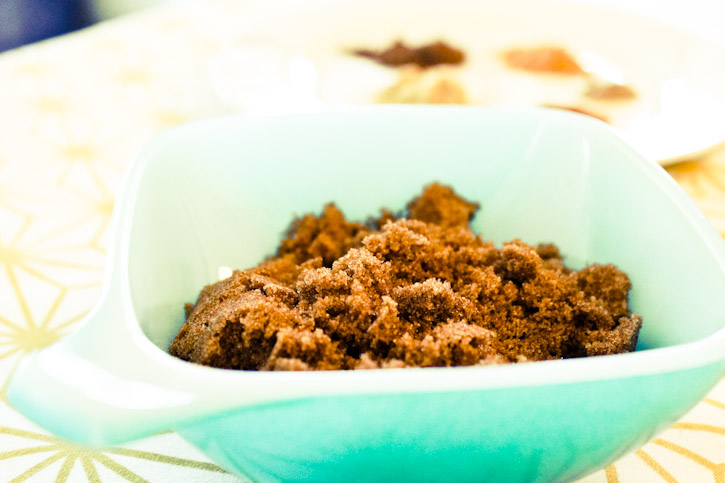 Begin with the spicy pastry.
Into a food processor place the flour, spices, sugar and butter and pulse until the mixture resembles coarse breadcrumbs. Mix the eggs, yolk and water together and gradually add to the flour mixture with the motor running. Mix until the dough forms into a ball. Take the pastry ball and wrap in cling film and place in the fridge for an hour to rest.
Chop the pumpkin in to large pieces and place into the microwave for 5-8 minutes on high. This really is the easiest way to cook the pumpkin without introducing excess water. You can boil the pumpkin until soft, but make sure it is well drained after cooking.
After five minutes check the pumpkin with a knife. It should be very soft. When cooked through allow to cool and remove the skin. You should end up with approximately 500grams of cooked pumpkin.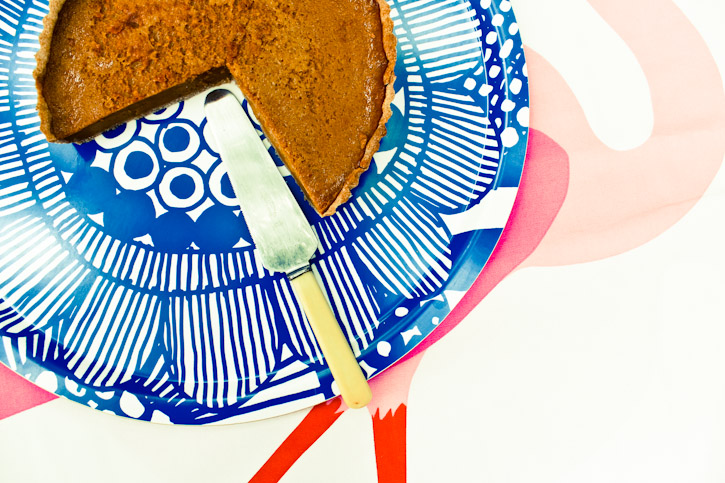 To create the filling couldn't be easier. Place the pumpkin into the food processor and pulse until smooth. Add the spices, sugar and eggs and mix again. While running gradually incorporate the evaporated milk and blitz until smooth and combined. The mix will be very runny.
Put this aside and get back to the pastry.
Preheat the oven to 200c and roll out your pastry. Place into the pie tin and return to the fridge for 15 minutes.  Bake blind for 15 minutes until the base in golden.
Now this is a handy trick. To prevent your mix from leaking and making the pastry soggy, brush the base with the reserved beaten egg white and return to the oven for a few minutes. This will form a barrier while the filling sets.
Pour your filling into the prepared base and bake for 40 minutes until the custard mixture is set and the pastry is golden. You can certainly eat the pie warm, but it is wonderful once it has cooled and set a little further.
Serve with coffee, whipped cream and chapter or two of Pippi Longstocking. It'd also be a good idea to reserve a piece or two… in case of witches.