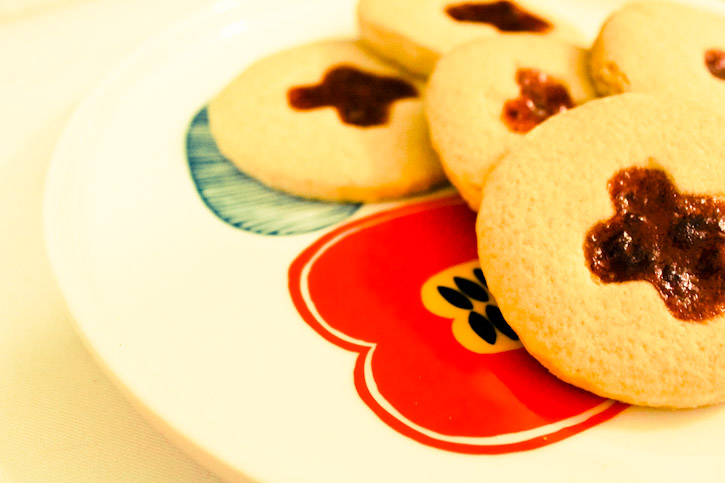 Preserving food is big in Scandinavia, and it's easy to understand why. The seemingly endless frost-gripped winter, devoid of light and anything fresh in the garden lends itself to storing delicious preserves made from the sun-drenched summer harvest and roadside foraging.
So, what to do with an orchard full of fruit you've transformed into jam?
Among other things, make jam drops. The only difference in this recipe compared with a foundation jam drop mixture is the addition of a little sour cream which seems unique to Scandinavia and I think gives the biscuits a beautiful balance somewhere between crumbling cookie and crisp shortbread. A match made in heaven…
It's no secret to anyone who knows me that I'm addicted to biscuits. For me they're better than any chocolate bar or bag of sweets. I soon discovered, however, that the over the top range I was used to in Australia was not matched in any capacity in Finland. Our local store had about three varieties of mostly plain keksit, and nothing remotely like a shortbread cream. Thankfully the Jam Drop knows no borders. Phew!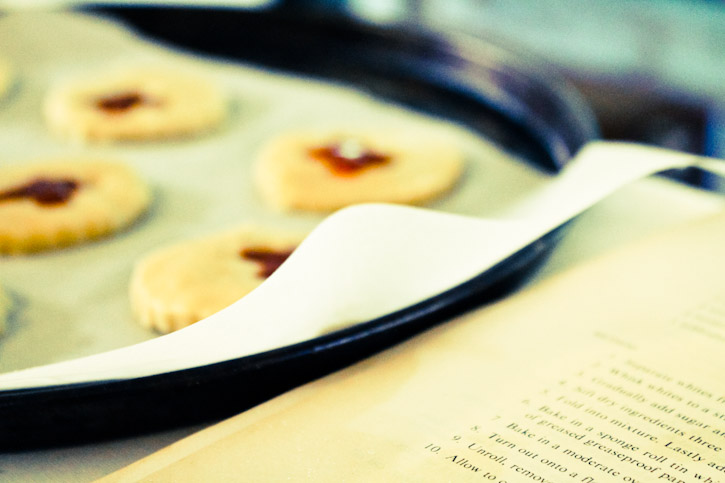 The Pantry
120 grams of unsalted butter
1/2 of a cup of raw caster Sugar
1 egg
1 teaspoon of vanilla
Pinch of salt
2 and 1/2 cups of plain flour
1/3 cup of sour cream
1 scant teaspoon of baking powder
Lingonberry jam (about 3/4 of a cup)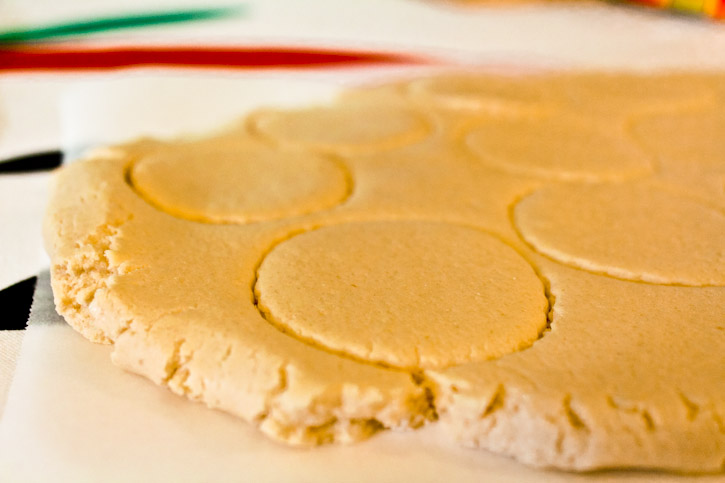 In a stand mixer cream the butter and sugar until pale and fluffy. Add the egg and vanilla and mix until well combined. Add the sour cream and mix again. Gradually add the dry ingredients and beat until the dough comes together and begins to pull away from the sides of the bowl.
The dough is stiffer than a usual biscuit dough but if it does look too soft don't be afraid to add a little extra flour until it forms a ball.
It's hot here, and if it's hot where you live you'll need to rest the dough in the fridge for 30 minutes or so before rolling out otherwise it may begin to melt and stick to everything. Not pretty.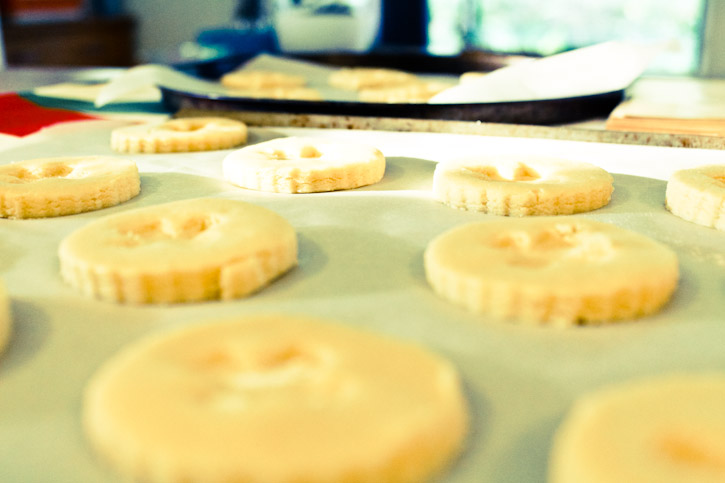 Make a cup of tea.
While the dough is stiff and can be rolled, it's still quite a pliable mixture and you'll need to be gentle with it. Once relaxed – you and the dough, place between two sheets of baking paper and roll out to half a centimetre thick.
Cut out as many biscuits as you can and then re-roll to use the rest of the dough.  Place the cut biscuits on to a baking sheet leaving a little room between each one for spreading.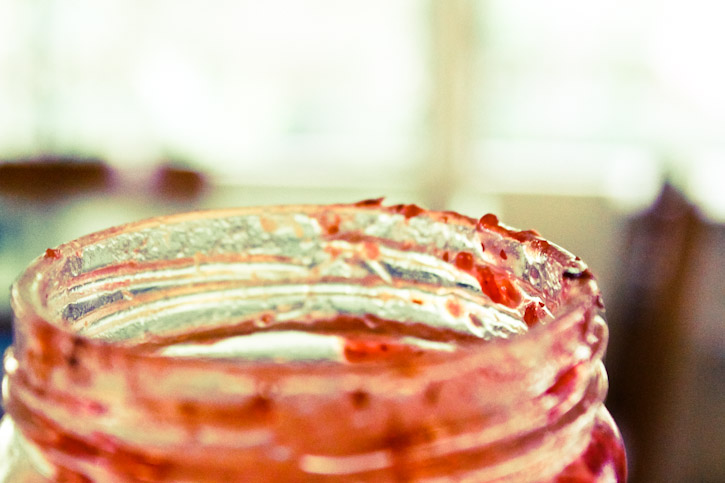 The Jam
For this recipe I used a combination of lingonberry and damson plum jam, as I had both on hand. The lingonberries have a delicious astringency that works perfectly with the delicately sweet biscuit. If you're all out of freshly harvested lingonberries just nip down to IKEA and pick up a jar of ready-made jam.  Any jam will do, although if you're using a thickly cut jam blitzing in the food processor first will give you a more consistent result.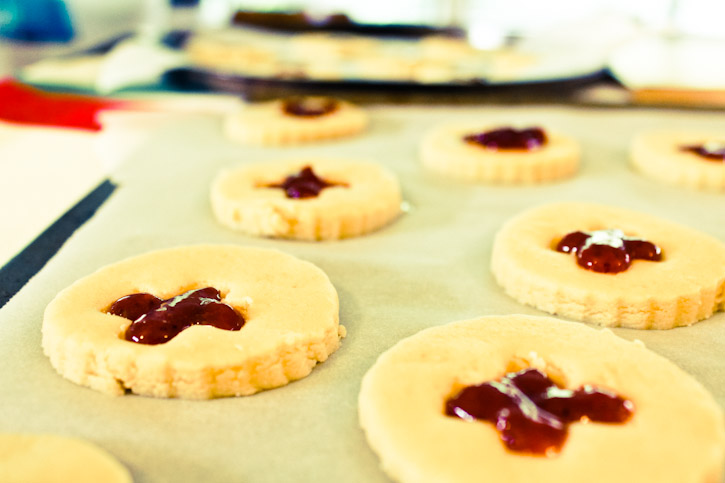 Using your thumb, or any shape at hand, gently press down into each of the biscuits to make an indent for the jam. Place a scant teaspoon full of jam on each biscuit. Don't overfill as the jam with spread in the oven and make itself at home in its biscuity hollow.
Bake at 170-180c for 15-20 minutes until lightly coloured. They'll continue to harden as they cool. Once cool enough to handle transfer to a cooling rack and try to avoid eating the entire batch in one sitting. On second thoughts make another cup of tea, fill a plate with jam drops and think of the summer's harvest to come.